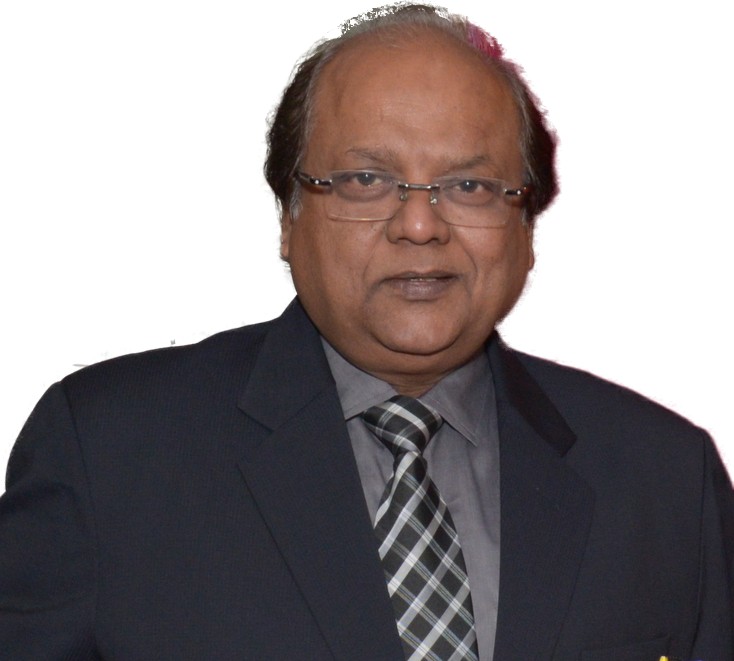 Dear Member,
I am glad to inform you that the export scenario looks promising with the latest reports about the country's merchandise exports showing that it has gone up by 27.59% in March to US$ 29.2 billion. This has been attributed to an overall rise in exports in almost all the sectors including textiles. The most noteworthy aspect about the increase is that it is at the fastest pace in almost six years and the seventh consecutive month of rise in exports. This is indeed a positive sign and has brought about cheer and buoyancy in the economy. Friends, I am sure that this trend will continue and although last year was not very good for the exports of textiles in general and MMF textiles. I am optimistic that the new financial year will be a good year for Textiles exports with a slew of policy packages and much more are expected to come. The new Textile Policy has set the target of US$ 300 billion for the textile industry for the year 2024-25. It is my request to you all member-exporters to continue your efforts with regained spirit and strive towards achieving the target so that our share in the Global exports can be enhanced as envisaged.
The process of implementation of the Goods & Services Tax (GST) is proceeding as expected and after its implementation in July 2017, it will also expected to bring about good discernable changes for growth and exports for the textile industry. As you are aware, the textile sector has requested for a uniform lowest rate of taxes for the entire value chain under GST with no exemptions.
I would like to inform you that Council's participation in EXPOCOMER, Panama was a success and highly appreciated by the organisers of the Show. The member companies of the Council along with other Indian participants of the Show were allotted stalls in a specially earmarked location named 'India Pavilion'. The Pavilion was inaugurated by H. E. Ms. Shamma Jain, Ambassador of India to Panama along with Mr. Fernando Arango Morrice, President of CCIAP Exhibitions and Events Organizing Committee of EXPOCOMER Fair. I am grateful to the Embassy of India for their patronage and help in organizing participation of our member exporters. I also place on record our gratitude to the Ambassador for inaugurating the India Pavilion and for the overall guidance to make the event successful. My thanks are also due to the organisers for their assistance and guidance.
The Council is also gearing up for its mega event – Textiles India 2017. As you may be aware the event is being held in Gandhinagar from 30th June to 2nd July 2017. This year the event has more significance since the Hon'ble Prime Minister, Shri Narendra Modi is expected to inaugurate the Show. Moreover, this year the Show will be organized with more grandeur and on a larger scale with many major events like Fashion Show, Seminar, B2B meeting, Workshops, etc. Prominent speakers from abroad are also being invited for the event.
The event is a specialized comprehensive business to business fair of the Indian textiles sector and hence the Ministry of Textiles is sparing no effort to make this event a grand success. I am confident that this Event will become a 'Must Visit' programme on the calendar of many International Buyers, Buying Houses and related companies.
Given its stature and prospects and the fact that more than 2500+ International Buyers shall be assembled under one roof, it is my earnest appeal to one and all of our members to participate as an Exhibitor. Confirmation of booth space will be done on a first-come-first-served basis and I am sure that members would not like to miss this unique opportunity and book their booths at the earliest. I request members to come forward and register their applications before it is too late.
I would also take this opportunity to remind our members to renew their membership to enable us to continue our services to them. I look forward for your continued support for strengthening Council's membership by encouraging new members to join the Council to avail our facilities.
With warm regards,
Yours sincerely,

SRI NARAIN AGGARWAL
CHAIRMAN
20th April, 2017