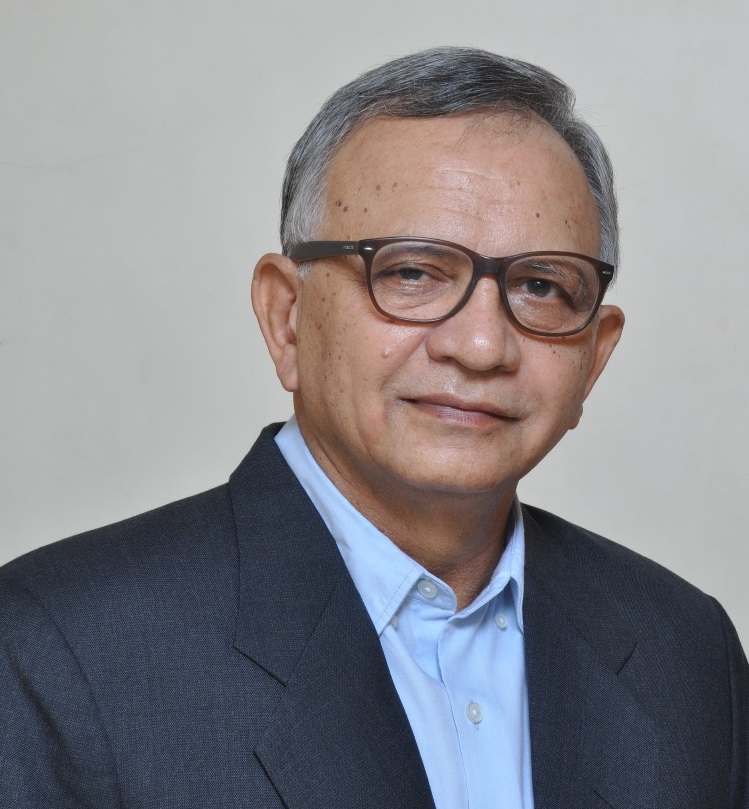 Profile of Shri. Dhirubhai R. Shah, Chairman, SRTEPC
Shri. Dhirubhai Raichand Shah, Managing Director of Shahlon Silk Industries Ltd., Surat has taken over as Chairman of The Synthetic & Rayon Textiles Export Promotion Council (SRTEPC) in the 527th Meeting of the Committee of Administration of the Council held at Deltin Hotel, Daman on 27th March 2021. Shri. Dhirubhai R. Shah has been serving as a Board Member of the Council since 2016-17. He was the Vice Chairman of the Council for the past two years actively involved with various activities of the Council including export promotional programmes.
The Group has two major companies – Fairdeal Filaments Ltd. and Shahlon Silk Industries Ltd., both registered under Government recognized "Export House" and had a group turnover of INR 500+ crores during FY 2017-18. These group companies have been members of the Council since 2000 and 2008 respectively.
Shri. Dhirubhai Raichand Shah, a graduate in Commerce with Adv. Accountancy & Auditing, was the Regional Chairman, Surat since April 2017 for two years. During his tenure as the Regional Chairman, Surat, Shri. Dhirubhai Shah was actively representing the issues concerning exports of MMF textiles in Surat region especially the twin issues hurting the MMF textile exporters i.e. GST and increasing imports of MMF textiles from China.
The Shahlon Group, a leading manufacturer of Man-Made Fibre Textiles entered the textile business in 1984 with 12 traditional power looms and over a period of time had organic growth through forward and backward integration and today is having a complete integrated manufacturing set-up from various value additions in yarns to manufacturing of fabric. The Group's entire product range comprises of export quality products of ply furnishing yarn, intermingled yarn, value added yarns (sized yarn-cotton & synthetic, texturized yarn, crepe yarn, split yarn), fabrics for shirting & suiting, furnishing, technical textiles, non-woven fabrics, etc.
The Shahlon Group's aim of vision is "To be one of the world's leading integrated textile enterprise exceeding customer and stakeholder expectations, driven by research, innovation and excellence."
The Group has set up two Textile Parks and are already into operation, viz., Fairdeal Textile Park and Sayan Textile Park and has thus created milestone in development of Industrial Parks in Surat district. The other ongoing five Textile Parks are Shahlon Textile Park, Jayraj Textile Park, Karanj Textile Park, Tadkeshwar Infra LLP and Yes Greentex Infra.
Shri. Shah was President of South Gujarat Texturisers Association, Surat and an Active Member of various Association/Boards such as Excise – Regional Advisory Committee, Development Council for Textile Industries (Ministry of Commerce and Industries – Govt. of India) 2001-03, Confederation of Indian Industry (CII), Textile Working Group of Gujarat – State Govt. 2001-02. He was a Co-opted Member of Managing Committee of South Gujarat Chamber of Commerce & Industry, Surat (SGCCI) 2018-19, Mentor of The South Gujarat Yarn Dealer Association (SGYDA).